Butt Crack Acrylic Painting Series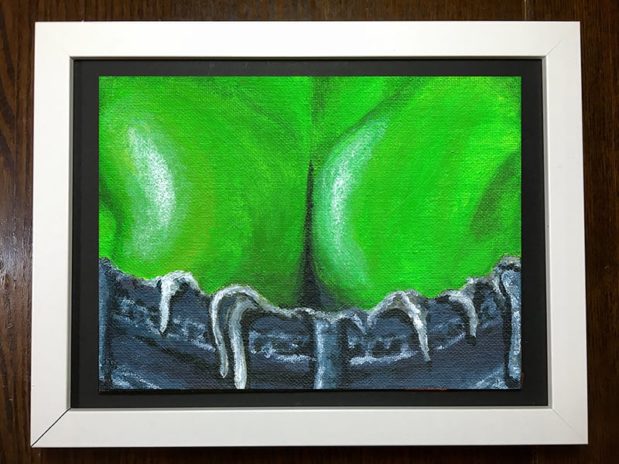 Painting: Acrylic on Canvas.
This artwork is a series entitles "Butt cracks", An acrylic painting of various butt cracks. This was my first series, the butt cracks with personalities which was originally planned to be a gift for my friends and to be hang at their bathroom door with the purpose of giving a smile to anyone who will see it. It also tickles the issue about modesty and being aware of your skin exposure. The following paintings are currently available, however, I can also create a custom painting based on the customer's specifications.
Ideal for display on hotel, restaurants and cafes, homes or by the restroom. A good conversation piece.
Artwork Size: 6″ x 8″
Medium: Acrylic canvas board
Framed and ready to hang
The price quoted is on a per piece basis. Special package price for bulk purchase. Accepts commission work.
All images and content Copyright ©2015 by JL Siao. Artwork may not be reproduced as a whole or in part. Any copying of these images from this site is strictly prohibited.
Please note that while every effort has been made to ensure that the image on your screen accurately reflects the work of art. Not all lighting, digital cameras or monitors are the same, and some color variation may occur.
Keywords: modesty, contemporary, acrylic, sexy, pop art, butt, bottom, butt crack